Ihr fragt euch vielleicht weshalb ich gerade über dieses Album schreibe, da es eine eher unbekannte Scheibe von Alice Cooper ist und ihr denkt, dass es weitaus bessere Alben von ihm gibt. Klar, da würde ich zustimmen! Ich versuche jedoch immer auch eine kleine Botschaft mitzugeben wenn ich etwas poste und der Grund weshalb ich dieses Album gewählt habe ist, dass ich euch die verschiedenen Facetten vom Schockrocker zeigen möchte.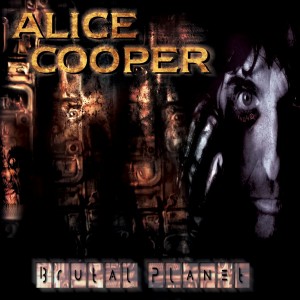 Brutal Planet ist Alice Cooper's 21. Studioalbum und wurde 2000 veröffentlicht. Es ist also somit eher eines der 'Neueren' der insgesamt 26 Alben der Rock Legende. Dieses Album zeigt meiner Meinung nach sehr gut, wie er es als Musiker schafft sich immer wieder neu zu erfinden und externe Einflüsse aufzugreifen ohne dabei seinen eigenen Stil zu verlieren. Obwohl die Scheibe nämlich sehr mordern angehaucht ist und Elemente des Industrial/Metal Sound hat, klingt sie für mich immer noch nach typisch Alice Cooper.
Was mir auch gefällt ist, dass er in den Songtexten sehr tiefgreifende Themen behandelt wie häusliche Gelwalt, Präjudiz, psychopathisches Verhalten, Krieg und Schiessereien an Schulen. Auf diesem Album kommuniziert Cooper auf sehr kraftvolle Weise noch dunkler und härter als auf den Vorgängern.
Hört beizeiten also mal rein, falls ihr die Scheibe noch nicht kennt! Nein, besser gerade JETZT, sonst vergesst ihr's vielleicht wieder… :-) Es lohnt sich! Gerade Fans vom Sound a la Rob Zombie könnten definitiv Gefallen an diesem Album finden. Zum Reinhören empfehle ich die Songs 'Blow Me A Kiss', 'Brutal Planet' oder die tiefgreifende Ballade 'Take It Like A Woman'.
//You maybe wonder why I feature this album, as it's not a very famous one and you maybe think there are better Alice Cooper records. I can agree with that, but I always try to give a little message with the stuff I'm posting here and the reason I chose this album is to show you the different faces of the shock rocker.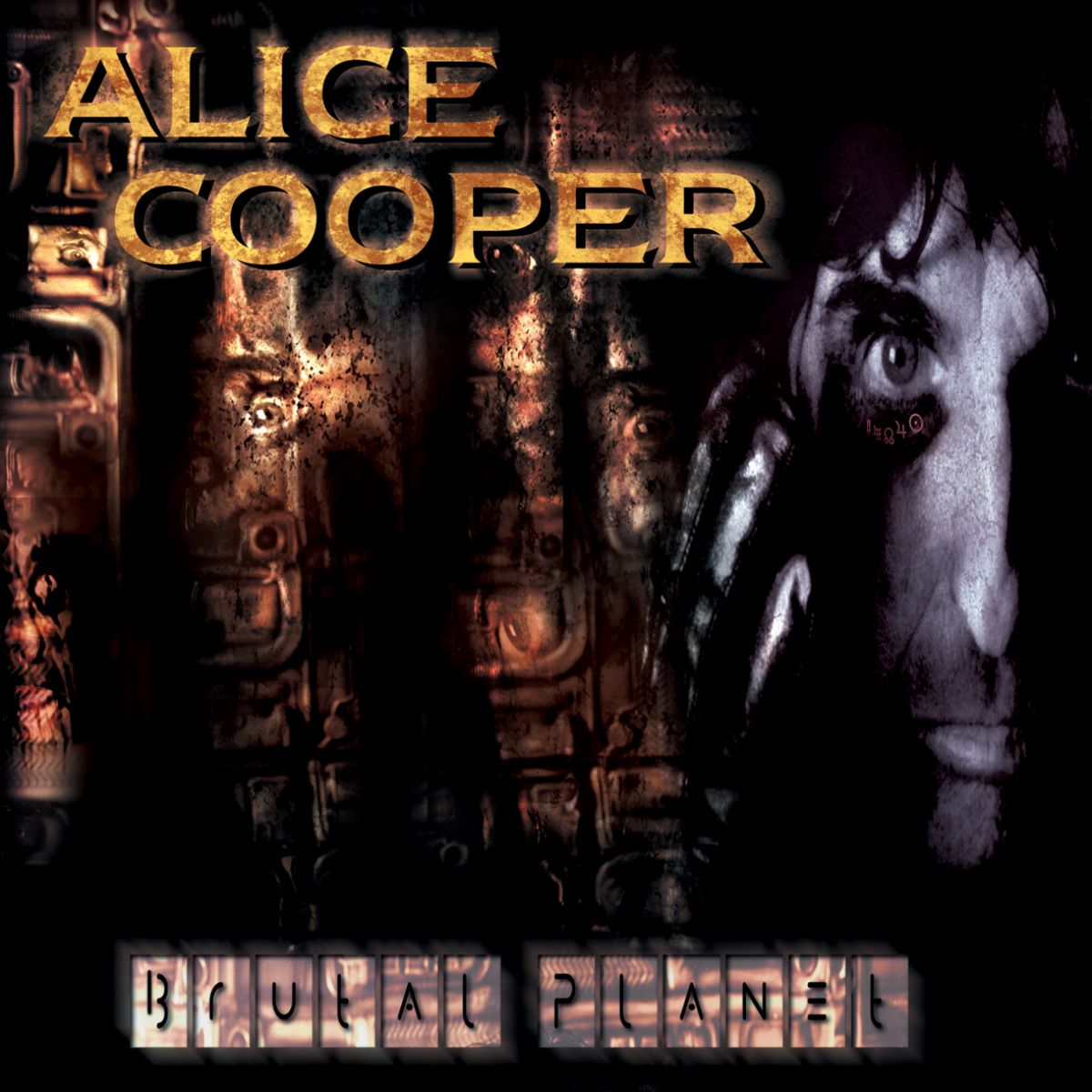 Brutal Planet is Alice Cooper's 21st studio album got released in 2000. And this album is a good way to show how he's one of the very few musicians out there that manages to always invent themselves new and adapting modern influences without loosing their personal style. So to me, although this album has a pretty modern-sounding, industrial/metal sound it still sounds like the typical Alice Cooper music.
What I also like is that on this album he uses actually really deep lyrics facing themes like domestic violence, prejudice, psychopathic behavior, war and school shootings. So on this record Cooper communicates way darker and heavier than on previous records, but in a really powerful way!
So check this album out if you find time. Or better RIGHT NOW! Otherwise you may will forget about it again…:-) It's worth it! Especially for fans of the sound Rob Zombie this is definitely worth a listen I think, as to me there are many musical similarities. To start with I would recommend the songs 'Blow Me A Kiss', 'Brutal Planet' or the profound ballad 'Take It Like A Woman'.